TrendSpottr is a predictive analytics service that identifies the most timely and trending information from any big data stream. Our core technology analyzes real-time data streams such as Twitter and Facebook and spots emerging trends at their earliest acceleration point – hours or days before they have become "popular" and reached mainstream awareness.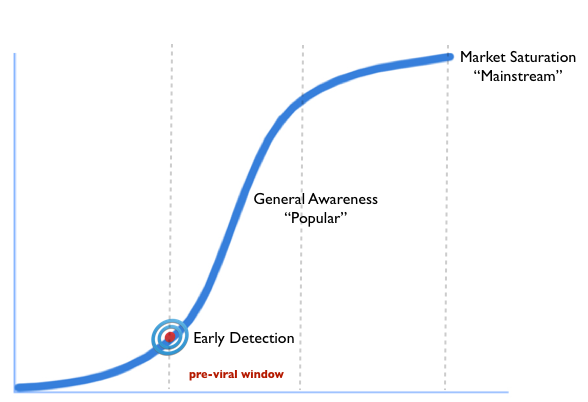 TrendSpottr serves as a predictive early warning system for Fortune 500 companies, PR and digital agencies, news and media organizations and financial institutions and helps them to identify emerging news, events and issues that have high viral potential and market impact. TrendSpottr has partnered with Salesforce, HootSuite, DataSift and other leading social and big data companies.
TrendSpottr launched at the prestigious DEMO Conference, was selected by ComputerWorld as one of the Top 20 Tech Products and was featured in The New York Times.
Find out more about us and our ability to predict trends in real-time from big data by trying out our products: TrendSpottr Signal, TrendSpottr Alerts and TrendSpottr Widgets.